ST. AUGUSTINE'S COLLEGE OF EDUCATION, AKOKA – YABA, LAGOS
AFFILIATED TO UNIVERSITY OF IBADAN
2, Moronfolu Street Akoka – Yaba, Lagos.
Presents
FREE MEDICAL OUTREACH PROGRAMME
SATURDAY, 29TH OCTOBER 2022
VENUE: ST. DOMINIC CATHOLIC CHURCH CLINIC, YABA
TIME: 9AM
The College Marketing Committee with the collaboration of the College Management Team organized A FREE MEDICAL OUTREACH PROGRAMME as a way of giving back to the immediate community, Charity to the society and Awareness of the College.
The following services were provided;
HEALTH TALK
BLOOD PRESSURE CHECK TO SCREEN FOR HYPERTENSION
BLOOD SUGAR TEST TO SCREEN FOR DIABETES MELLITUS
RAPID DIAGNOSTIC TEST TO SCREEN FOR MALARIA
BODY MASS INDEX DETERMINATION TO SCREEN FOR OBESITY
FREE MEDICAL CONSULTATION BY MEDICAL DOCTORS
FREE MEDICATIONS FOR COMMON DISEASES
REFERAL TO HOSPITALS FOR COMMUNITY OF CARE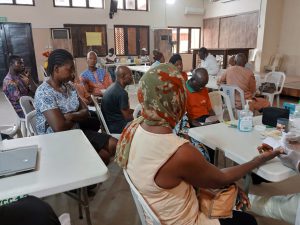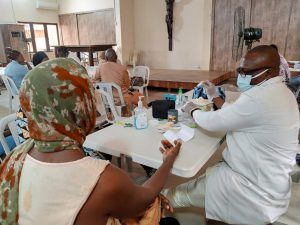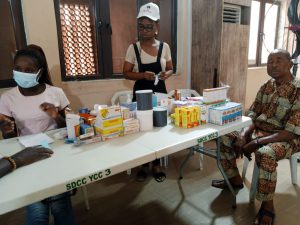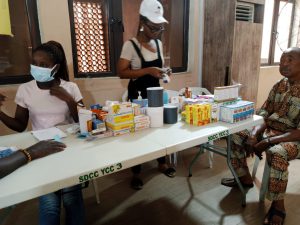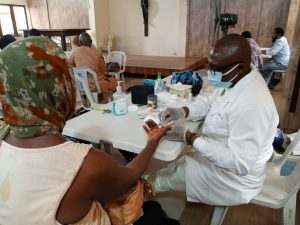 The entire staff and students of the College wishes to expressed their profound gratitude to everyone who came to part of this outreach.
There were over 150 patients who got this Free Medical attention and consultations. Referals to Hospitals for Community care was also given to those who needed further madical care.
Thank you!
For more News and Events of the College, always visit our Website.
KIndly follow us with our our Instagram Handle: @st.augustinecollegeofeducation for more videos of the event