CENTRE FOR ETHICS AND SELF VALUE ORIENTATION
An International NGO Exposing Corruption, promotion Ethical and value leadership, providing Ethicatical Education and Self Value Orientation of global citizens
Nigerian Corporate Office; Suit 2, Gidan Aisha Plaza,  Ganaja-Ajaokuta Road, Lokoja, Kogi State, Nigeria.
Awarded St. Augustine's College of Education a CORPORATE CERTIFICATE OF CREDENCE having successfully passed their corporate performance integrity test (CPIT) amongst top 20 highly rated most ethically responsible Private Colleges of Education in Nigeria on the Thursday, 3rd March 2022.
After the conduct of our annual independent secret assessment program to 80 Tertiary Institutions in Nigeria
THEMATIC:
The College was secretely and independently assessed using thematic below;
1. Student/Staff discipline and welfare
2. Examination ethics compliance
3. Quality assurance in project/program execution
4. Participatory Management style
5. Fight againt cultism
6. Office Attendance
7. Servicom compliance
8. Public Accessibility
9. Due Process Compliance
10. Time Management Culture
Our Cummulative Score is 82%. First Position (South/West) in Nigeria.
PICTURES SPLASH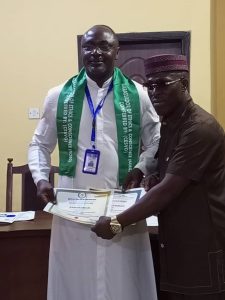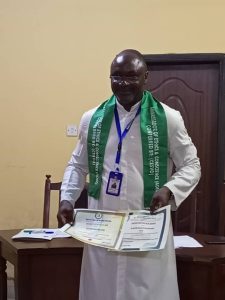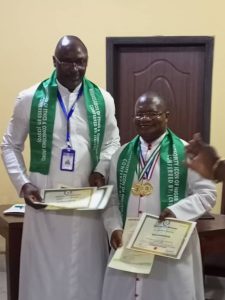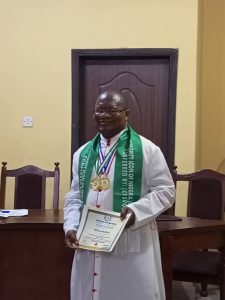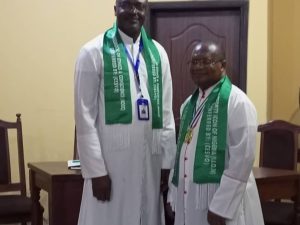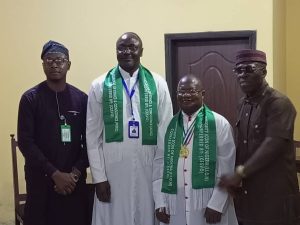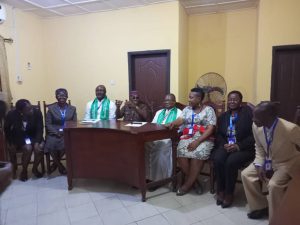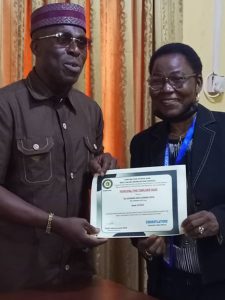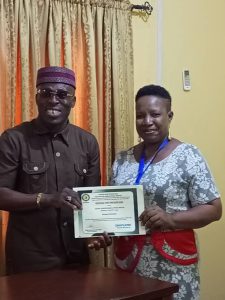 ST. AUGUSTINE'S COLLEGE OF EDUCATION, AKOKA – YABA, LAGOS
AFFILIATED TO UNIVERSITY OF IBADAN, OYO STATE
ACCEPTANCE SPEECH
Good day ladies and Gentlemen!
On behalf of the Proprietor, Management, Staff and Students, we are extremely honored to receive such an important award of being enlisted amongst the top 20 highly rated most Ethically Responsible/Least Corrupt Private Colleges of Education in Nigeria 2021. We are very sure that every other nominees for the award was as capable if not more, of winning the award.  We are earnestly grateful to God for this favor. May the name of the Lord be praised both now and forever more.
Our College have faced several challenges on our way to the point we are today, but each of this has only strengthened us, to make the College where we are today.  An ethically responsible College who knows exactly what she wants as an institution. We are a College who sets and work to achieve her Philosophy, Mission and Vision without discouragement whatsoever.
Winning this award would not have been possible without the inspiration we have received from our Proprietor (His Grace, Most Rev. Dr. Alfred Adewale Martins), Very Rev. Monsignor Jerome Oduntan (The Director of Catholic Education, Archdiocese of Lagos), Right, Rev. Monsignor John Aniagwu., Governing Council, Management, staff and students for whom we have derived the strength to challenge ourselves and perform better at each stage where we can proudly hold up this award as a mark of our achievement.
To the organizers of this award, we sincerely appreciate your efforts and dream while we promise to only get better at our work so that you can see us here for more of such awards.
Thank you and God bless you.
Rev. Fr. Vincent Olofinkua Ph.D.
Acting Provost