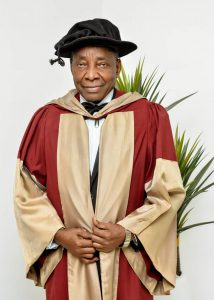 Our Uniqueness
St. Augustine College, otherwise known as SACOED, established on June 7, 1971, is an awesome higher institution of learning where learners' hidden treasures and talents, particularly their humanness and high standard of moral ethics are unlocked and nurtured deeply engaged staff and management.
Previously known as Teachers Institute of Moral Education, St. Augustine College of Education is envisioned to become a "comprehensive institute of teacher education with high performing students, renowned faculty, robust community engagement and a strong alumni/cohort of positive change agents."
Our activities are guided by the ethos of St. Augustine of Hippo, after whom our College is named and honored; "Nothing conquers except truth and the victory of truth is love." That is why at St. Augustine College of Education Akoka, we are all members of one large family, staff, and students alike. We are diligently guided by Augustinian values which include love; humility; devotion to study; pursuit of truth; freedom; generous service; hard work; and prayer. These are all embedded in the courses and lessons we offer to our students for their degree and diploma certificates.
Here at St. Augustine, we invest in virtual learning, open educational applications, and platforms – striving to meet current international standards of teaching, learning, and mentoring.
Above all, we are committed to combating the prevalent feelings of hopelessness and anomie, inferiority complex, and culture of servitude that generally weigh down on pre-service teacher–trainees in Nigeria.
Products of St. Augustine College of Education Akoka are equipped to be in the vanguard of revamping teacher quality for sustainable national development through focused dynamic, adaptable, and committed delivery in their places of work. Join us.
Professor Aloysius Ejiogu
Provost