ST. AUGUSTINE'S COLLEGE OF EDUCATION, AKOKA – YABA, LAGOS
AFFILIATED TO UNIVERSITY OF IBADAN 
PRESENTS
2022 CHRISTMAS CAROL OF NINE LESSONS 
(Celebrating the Birth of A New King)
14th December 2022
COLLEGE CHAPEL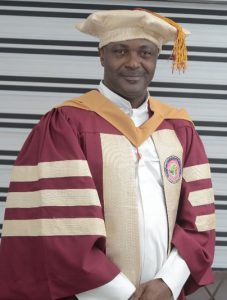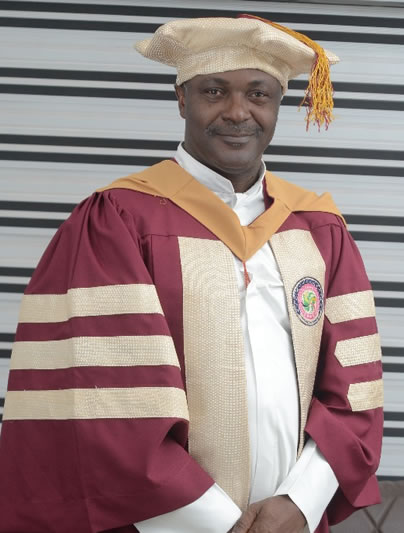 CHRISTMAS MESSAGE FROM THE PROVOST'S DESK
As we draw close to the end of 2022, a year that will forever remain engraved in our consciousness as one of the most challenging within our recent situation, I wish to seize this opportunity on behalf of the Proprietor, Most Rev. Dr. Alfred Adewale Martins, the Archbishop of Metropolitan See of Lagos, the Governing Council and the Management Team to wish all St. Augustine's College students, staff, relations and lovers of education a Merry Christmas and  a happy and successful start of the New Year 2023.
I extend warm felicitations to members of our extended College family: our major stakeholders, partners and business associates who make up a significant part of our connected College community.
This season is a time when we celebrate the birth of Our Lord and Savior Jesus Christ and God's redemptive grace to mankind. It is a season when we pause and reflect on the goodness of God. It is the time of the year when we all look forward to a few festive days, away from the incredibly busy lives we all lead. It is a time we look back at what has gone and re-strategize for what lies ahead of us.
What an incredible year 2022 has been at St. Augustine's College! We renovated the frontage of the College and the buildings in the premises. We constructed and furnished new Science Laboratories and Students' Recreational Centre. We acquired Internet facility for the entire College and launched an E-library.
Apart from the seminars for staff and students, we organized a free seminar for Private Schools' Teachers in Lagos, another seminar for girls tagged "Girls' Nest" as well as a Medical Outreach Programme for the public as a way of giving back to the society. It was also a year in which St. Augustine started its Scholarship Scheme for students. It was equally a year in which St. Augustine and its team gained both home and international recognition for promoting ethical and value leadership from the Centre for Ethics and Self Value Orientation. This lends credence to the emphasis the College places on the character development of its students and staff.
We would like to thank sincerely our team of colleagues for making our achievements seem so easy. Their tremendous commitment and responsibilities have propelled the College to achieve excellence. We appreciate our wonderful students for joining us on this journey.
We would also like to seize this opportunity to express our profound appreciation to our ever-supportive Proprietor, Most Rev. Dr. Alfred Adewale Martins and our esteemed Governing Council Members for their generosity, enthusiasm and support which enabled us to attain greatness in serving our target clients, stakeholders, and collaborators among others. You have all done an outstanding job!
We wish everyone a Merry Christmas and a Happy New Year.
REV. FR. VINCENT OLOFINKUA, Ph.D.
ACTING PROVOST